Hi, I'm Michele, and I am a pseudo-interior designer with a passion for re-decorating homes. My main purpose is to make refurbishing your homes a whole lot easier by sharing some buying tips when choosing furniture items. At the same time, I want to share some of the design tips I've learned along the way.
It can be quite confusing to buy the appropriate sheets for your specific futon because it comes in a variety of different sizes. If you have the question "what size sheets for a futon?" in your mind, then you came to the right place. Usually, sheets that are designed for standard mattresses will work just fine with your futon and the thickness is the only factor that will affect how it fits.
Choosing the appropriate size sheet for your futon
Let's talk about the different sizes of futons and highlight their dimensions so you'll know what to look for when buying sheets. Industry standard sizes of conventional mattresses such as twin, full, and queen are also applicable to futons so keep this in mind when selecting sheets.
Twin size
Twin size futons come in a size of 39"x75" inches. Futons of this size are usually used on ottoman chairs making it a great relaxation piece. You can also use it on a platform bed if you wish. Choose sheets that match the dimensions of a twin size mattress to get the perfect fit.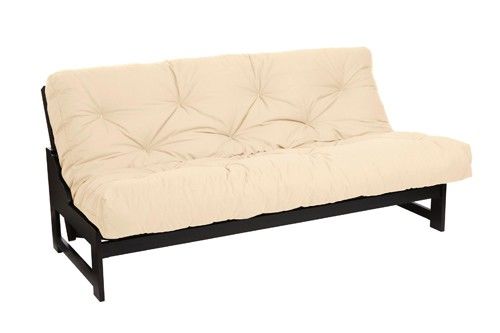 Full size
Full-size futons are one of the most common options for platform beds and sofas because of its large size. It's also a great choice for using as a guest bed. It comes in a size of 54"x75" which has the same length as twin size futons. It's also perfect for using in a bi-fold couch frame.
Queen size
A queen size futon measures about 60"x80" which is a tad wider and longer than a full-size futon. Because of this, it's usually the perfect choice for platform beds. Although uncommon, you can also use it on bi-fold frames for a more comfortable couch that offers about 6 inches additional height when setup.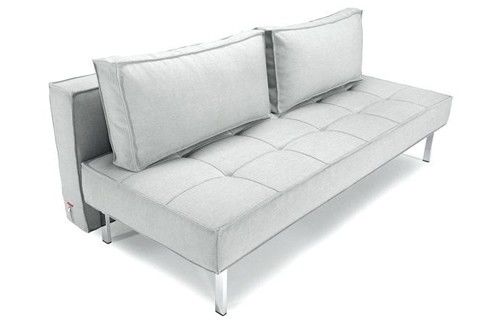 King size
King size futons aren't as common as standard mattresses, but they typically come at around 76"x80" if you happen to purchase one. King size futons are the most difficult to operate when compared to full size or queen size mattresses because of its size. You can use it on a platform bed but keep in mind that it'll be 16 inches wider when you set it up.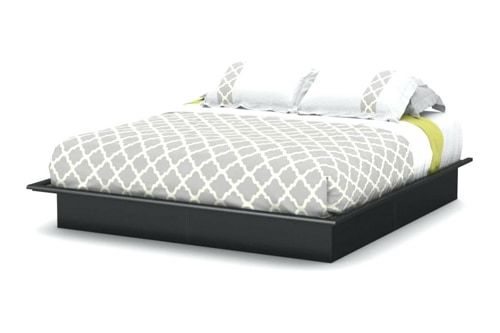 Tips when buying sheets for your futon
Now that you have a good idea of what sizes your futons are, it's time to select the appropriate sheets that will match your needs. Here are some quick and easy tips to make sure you get the correct sheets that'll perfectly fit the futon you're currently using.
1. Measure your futon's size and depth.
As mentioned at the beginning of this guide, usually the only thing you need to be concerned about when selecting sheets is your futon's thickness which is listed in a measurement called "loft" on its package. Grab a tape measure and measure its length and width. You can measure the loft of your futon by starting from the bottom up to its surface. Keep in mind that you'll need to add about 2 inches to your futon's loft so that the sheets can stretch to its sides.
For example, if you have a futon that measures 6 inches in depth, add 2 inches to get a sheet that perfectly fits.
2. Choose your futon sheet's material
When choosing sheets for your futon, consider the materials used since these come in a variety of different materials like cotton, vinyl, suede, etc. and will work specifically for your needs. Corduroy and denim futon sheets are very durable and will resist wear and tear especially if you have pets and kids in the house. Futon sheets come in different colors and patterns as well so pick designs that match the aesthetics and color of your home.
Kids will definitely love cartoonish designs and lively colors. Satin finish sheets are perfect for complimenting your living room decor while keeping it plain and simple. One of the best futon sheet materials that I highly recommend is microfiber because it's easier to maintain and provides a similar feel to silk sheets.
3. Purchase more than one futon sheet
If you have the money, it's always a good idea to grab an extra futon sheet in case the first one gets stained, damaged, or torn. Using a bare futon isn't recommended, so, make sure to have an extra futon sheet as a backup in case you need it. You can also purchase futon sheets with different colors to alternate the look and feel of your home.
Wrapping up
Buying sheets for your futon will not only make it more aesthetically pleasing, but it will also protect it from wear and tear, stains, and damages. It's a good investment that will help your futon last for years to come.
No need to ask yourself "what size sheets for a futon?" anymore! Use this guide to figure out your futon's dimensions to make sure you get the correct sheets.